I combine Art & Humor with Personal Development to support people in overcoming obstacles and to learn more about themselves in an interactive and fun way so they can grow their happiness, self-love and creativity.
I support people to (re)connect with their own creativity and to overcome obstacles that keep them from enjoying it through positive and inspiring drawing lessons.
Custom Portraits
Have you always wanted to be drawn as your favorite character? Or perhaps you and your friend with lightsabers? Or maybe you want customs sticker emotes! It's all possible!
Game Design
I combine personal development with games focused on topics such as ADHD, Autism, positive self-image and relationships.
Custom Positive Portraits
In my drawings I focus on a person's positive traits and qualities, and always aim to bring their personality alive in the best possible way!
Stephanie Smith
I commissioned a drawing of my favourite music artist from Jenny. She had it done in no time & I love it. Her work is full of character and I love the way she captures emotion & facial expressions.
Maria Mafalda
I love Jennifer´s drawings, including the one she made of me! They are vibrant and have a unique style to them, and you really feel that every drawing she makes is done with love and care.
Karina Bea
I'm so happy with the drawings Jennifer has done of me! I love getting my portrait done by her because I know it will be high quality, expressive, and unique. She can do lots of different styles and is versatile with her approach to art. I'd recommend a portrait from her to anyone, as she will capture your character in the most beautiful and flattering way possible!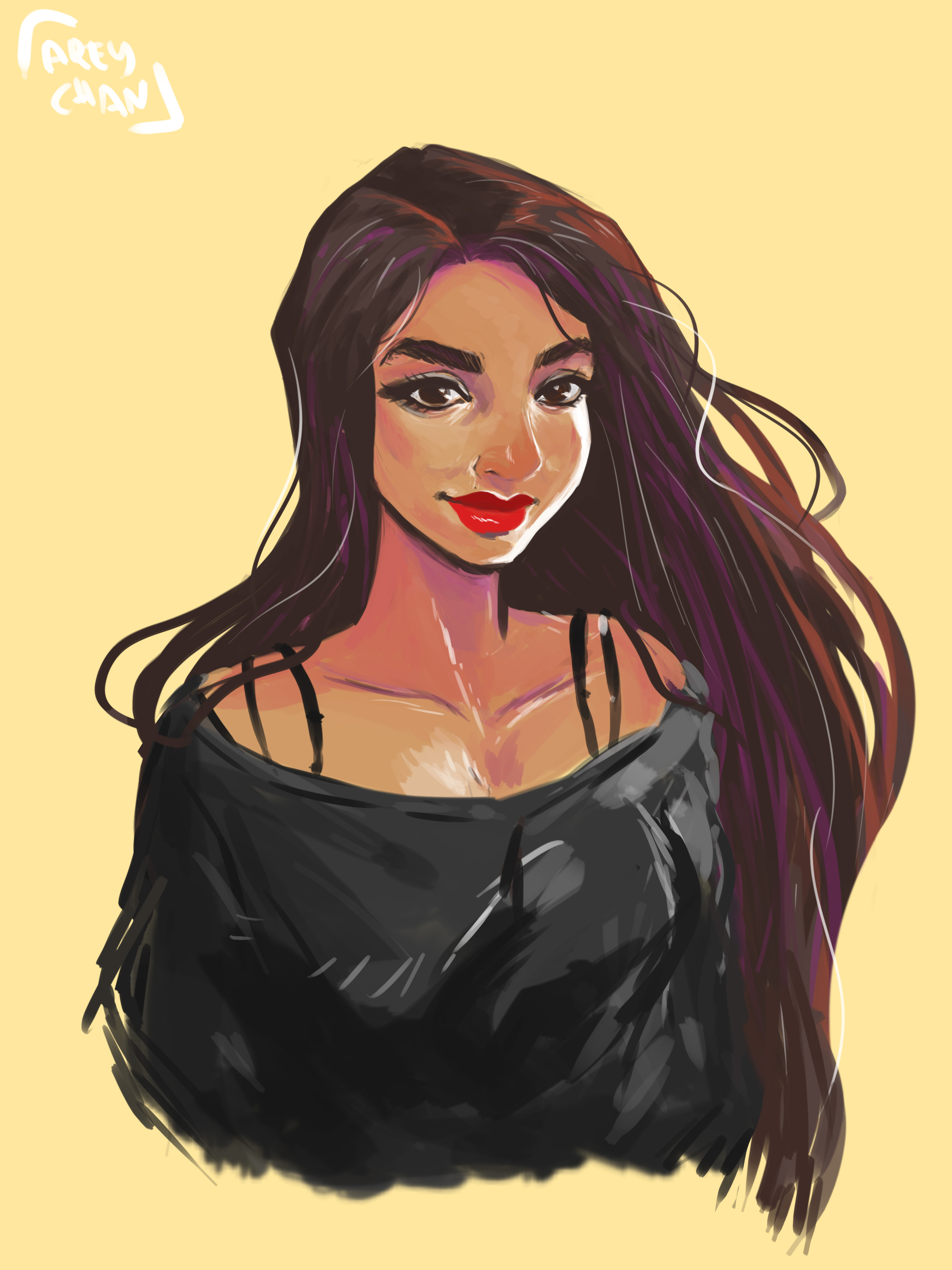 Christina
I loved Jennifer's portrait of me! When she revealed it to me, she said "I'm not too great at portraits looking exactly like the people, but this is how I see you" and to be completely honest, it was spot on! Great colours, shadows, sparkling eyes, it's like I see a better version of myself. Definitely recommended!
Ron
I'm really happy with Jennifer's drawing of me. She is quick to draw up a rough sketch if you'd like, so you have an idea of where the final result is headed. She highlights the good qualities and showers you with compliments so you leave with both a good feeling and product 
Renske
Very happy with the beautiful drawing Jennifer has made to give away to my boyfriend during Christmas 
❤️
Alex Anthopoulos
I have known Jennifer for the last two years. When I first met her she showed her artistic skills and created a beautiful drawing of both myself and my wife which in the end we got to frame. Her growth the last 2 years has been immense and I can't recommend her enough. If you are looking for something fun,nice with a great touch of humor and an impeccable design in a normal budget don't hesitate at all to use her skills.
I have a passion for personal development and for drawing, writing and music. In my study of Art Therapy I further developed how to combine all of these in order to help myself & others in overcoming any obstacles that are in the way to being happier and being the best version of yourself. I want to show you how to make personal development fun and you can tailor it to your own needs and wishes!
I will get back to within 48 hours!
I look forward to hearing from you!